︎ Mr. and Mrs. Snowman ︎

A LONG DISTANCE RELATIONSHIP FROM NELSON, BRITISH COLUMBIA TO MAINE. MR. AND MRS. SNOWMAN MET ON SNOWXL - A HOOK UP APP FOR GINORMOUS SNOW BEINGS. MR. SNOWOMAN HAD NEVER BEEN WITH A WOMAN BEFORE, BUT WHEN HE SAW MRS. SNOWMAN HE COULDN'T STOP HIMSELF FROM MESSAGING.
THE REST IS HISTORY.




THEY COULD NOT STOP ZOOM-ING EACH OTHER. THE CALLS BECAME ADDICTIVE. BETWEEN MEETINGS. AFTER BREAKFAST. IN THE SHOWER. THEY WERE THE IT COUPLE. SPOKESLOVERS FOR SNOWXL.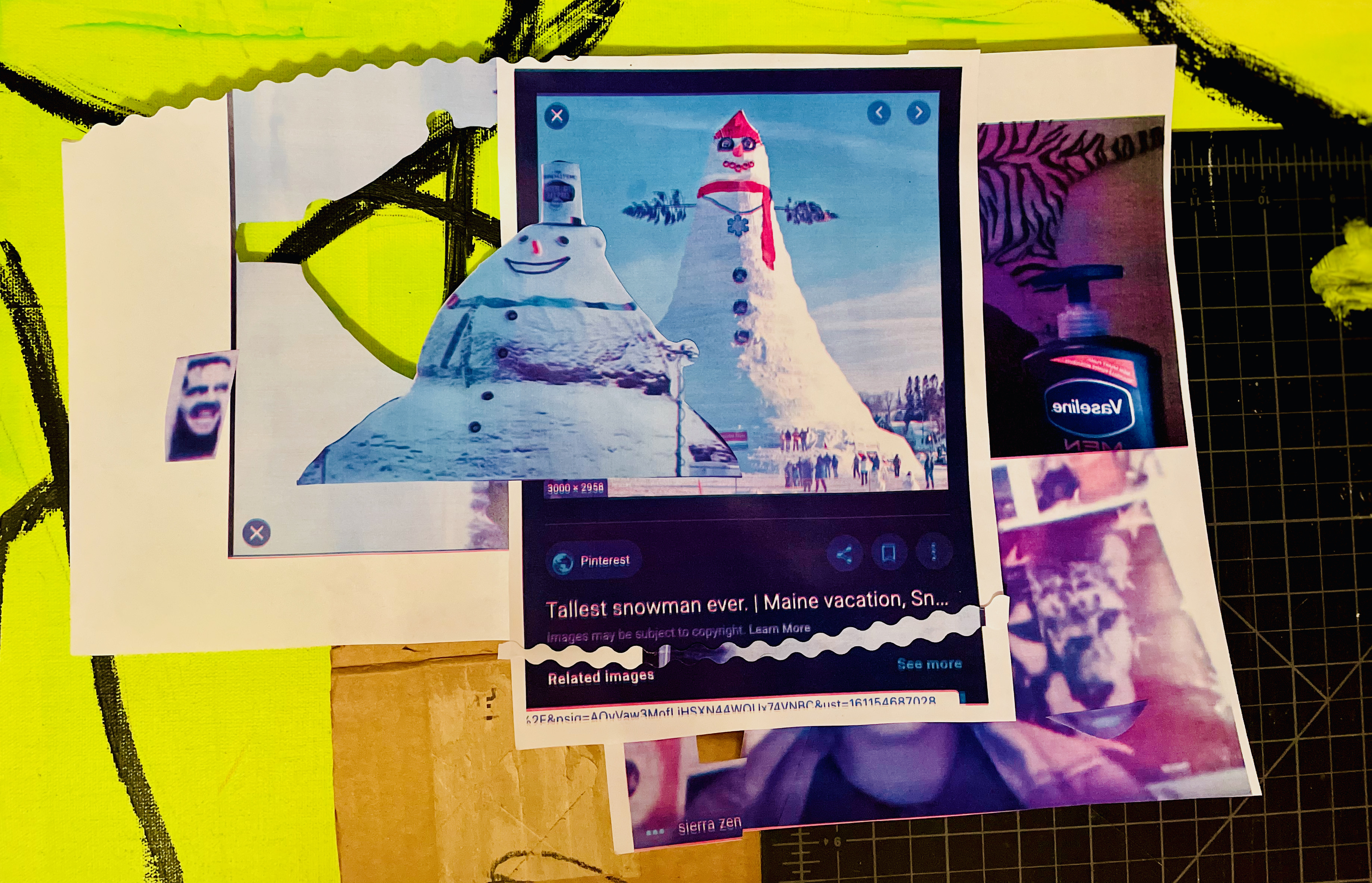 SLOWLY THEY FELT LIKE THEY LIVED FOR THE SCREEN.
SLOWLY THEY FELT LIKE THEY LIVED IN THE SCREEN.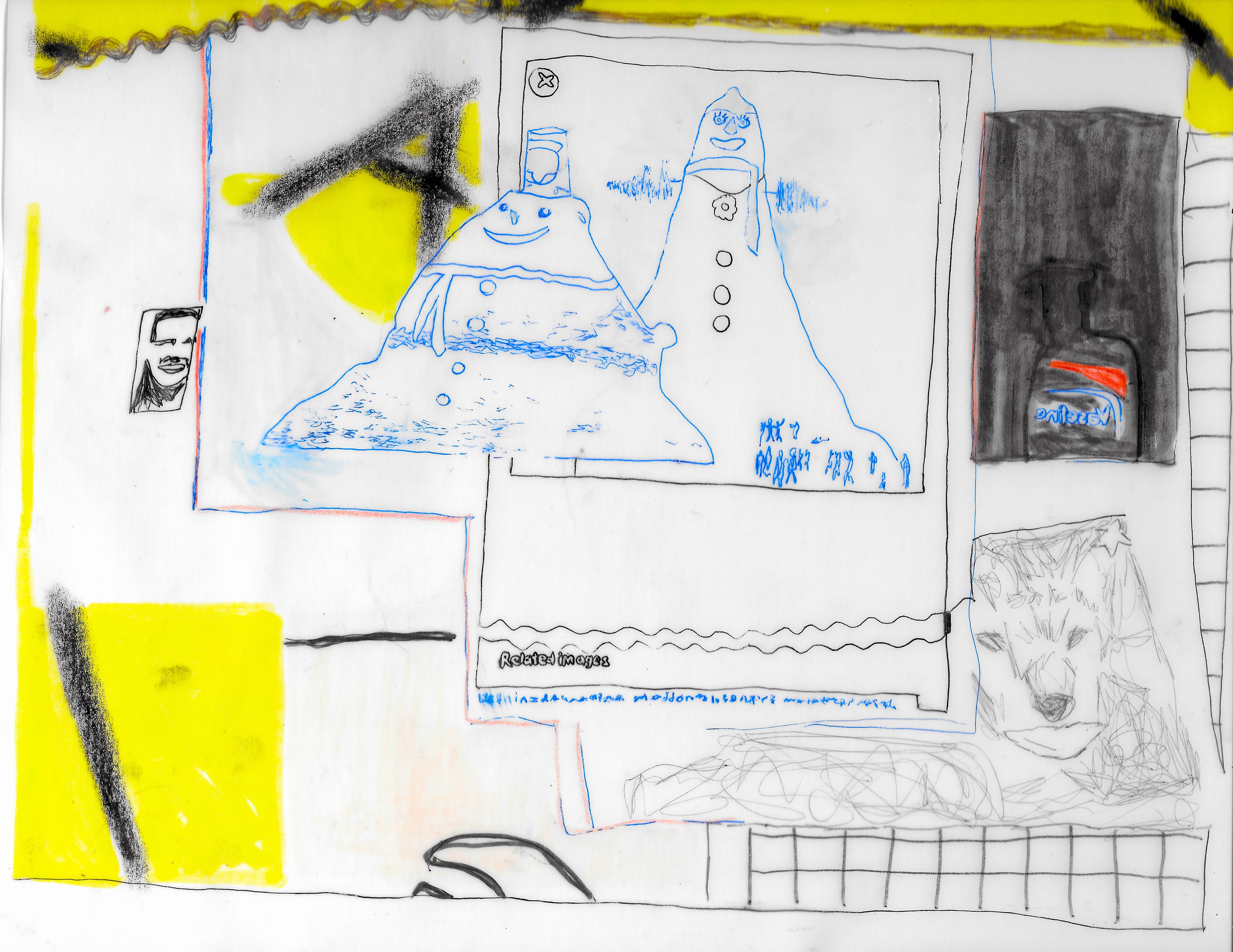 SLOWLY THEY LIVED AND LOVED FOR THE IMAGE.
UNTIL THEY GOT TO BE TOGETHER. FOREVER. UNITED IN ETERNITY.
THROUGH THE BINDING POWER OF THE PIXEL.
IMMORTALIZED THROUGH THE IMAGE.
︎︎